Honda or Acura Auto Repair Service?
Honest, Reliable Honda & Acura Auto Repair Shop performing
Factory Maintenance & Repairs in Huntington Beach, CA
Are you searching for an auto repair shop that specializes in Honda and Acura auto repairs, provides honest and friendly service? If so, consider letting AutoWave – Honda & Acura Auto Specialists, handle your car repairs. Our customers rely on us for prompt, effective service, and we strive to keep our rates competitive. We use quality products in all our repairs. We have been in Huntington Beach since 1985 and are family owned and operated business.
Have questions or want to check what we do? Check our Parts & Services page!
WHEN YOU COME INTO OUR SHOP
AutoWave is your dealership alternative for Honda & Acura auto service and repair. We have been serving Orange County, Ca. and all nearby surrounding areas since 1985. We provide you with a more personal experience, unlike the dealer, you're not just another number. We do everything from brake jobs, oil changes to high performance tuning and full engine overhauls.
View Services
From regular Factory Scheduled Maintenance Service to engine and transmission overhauls, we are equipped to handle all your repairs. View all Services
Meet the Team
Our 60 years of combined technical experience providing you with efficient, professional service. Unlike the other guys, we NEVER compromise quality. Learn More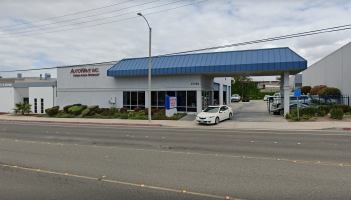 Tour the Shop
Take a video tour of our shop and check out who's been on the Dyno in our Performance Center.